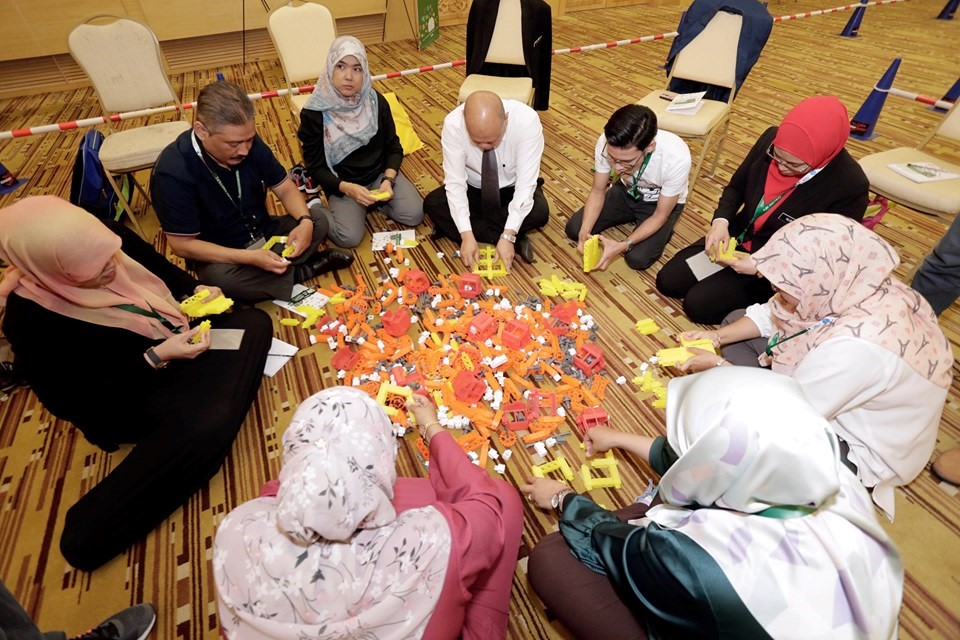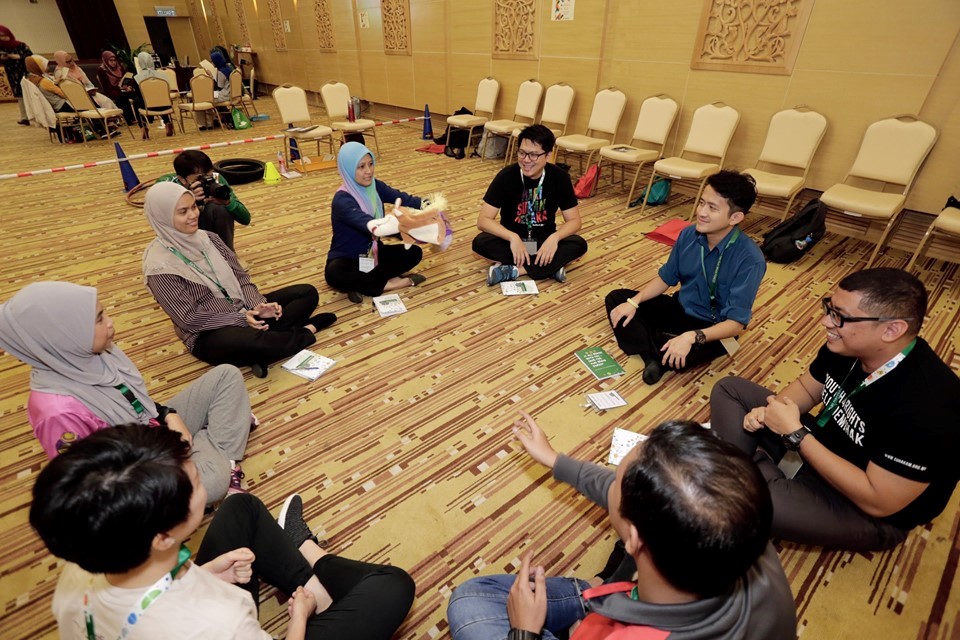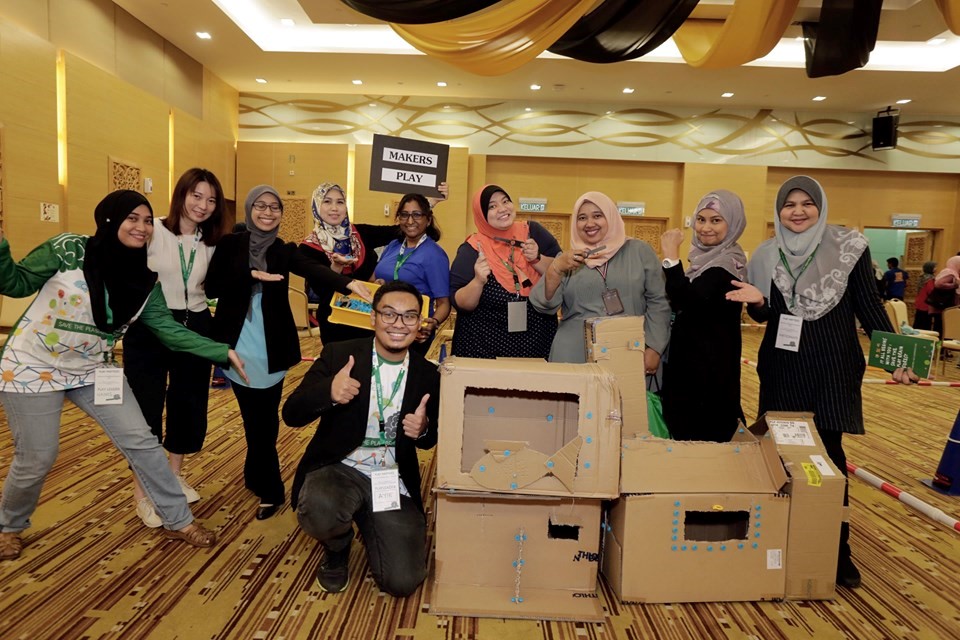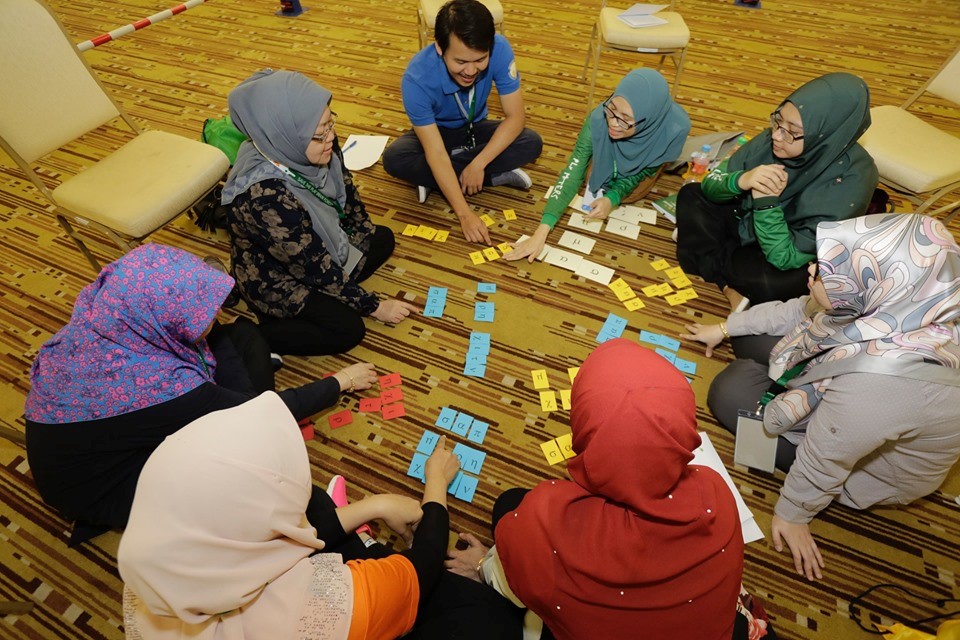 MINI PLAY CONFERENCE PUTRAJAYA 2019
The Mini Play Conference Putrajaya was held on 23 October 2019 at the Multipurpose Hall of the Ministry of Communications and Multimedia, Putrajaya in conjunction with the 30th anniversary of the adoption of the Convention on the Rights of the Child (CRC) which Malaysia acceded to in 1995. This event was organised by the Ministry of Women, Family and Community Development which heads the Social Sciences Permanent Sub Committee under the Malaysian National Commission for UNESCO (MNCU) and in collaboration with Dr. Putri Afzan Maria Zulkifli of EYTC Group & Resources Sdn. Bhd and PlayMalaysia.org.
The Mini Play Conference aims to create awareness among adults, on the importance of play and to slowly shift our mind set towards acknowledging the positive impact of play on children's overall development and wellbeing. According to the International Play Association, play is a means of learning to live, not a mere passing of time. Play is communication and expression, combining thought and action; it gives satisfaction and a feeling of achievement. The activities of this Conference was conducted by Dr. PAMZ as the "Play Captain", Ms. Najmi Haniffah as the "First Officer" and her dedicated team of 18 "Play Leaders", with 2 Play Leaders facilitating at each nine play stations for three sessions.
A total of 71 participants attended and took part actively in the activities lined up. Prior to attending, participants had to choose 3 play stations that they wanted to participate in out of the 9 plays station offered. Participants were encouraged to bring out their inner child and to focus on the emotions each play evoked. Each of these play activities were conducted in silence and symbolically reflected on how adults always ask that children play quietly (which is quite impossible). During reflection time, participants learned that children are not "mini adults" and that they have not learned to hide their emotions. Instead, every emotion is felt deeply. Understanding this, as adults, we need to be more sensitive towards a child's feelings as they do not have the same rational thinking as adults do.
In between the Play Sessions, Keynote Addresses were delivered by Ms. Chua Lay Har, CEO Play Therapy Malaysia and Associate Professor Dr. Mastura Badzis, Department of Educational Psychology and Counselling, International Islamic University Malaysia (IIUM). Ms. Chua Lay Har touched on the differences between play and play therapy whereby play therapy is used as a form of intervention for children who have faced traumatic events. Dr. Mastura Badzis stressed on the importance of play for a child's holistic development and this includes cognitive development. Through play, a child is able to learn faster and gain better understanding on various fields of knowledge. This is because play is natural to a child and children naturally love to play. So by eliminating the elements of force and stress, a child is better able to master a skill or knowledge through play.
Many positive verbal feedbacks were received from participants who acknowledged that the Conference had left them with invaluable insight and better understanding of children. It sparked interests for participants to explore more on child development. It is hoped that this Conference had also created greater awareness on the need for children to play and for adults to advocate the rights of children to play. As children are future leaders, ensuring their mental, emotional and physical health and well-being is necessary and it starts with us returning the rights of every child to play.