#Kidstakeover: Kita Peduli 2019
The Ministry of Education Malaysia (MOE) in collaboration with United Nations Children's Fund (UNICEF) Malaysia has organised the #KIDSTAKEOVER: KITA PEDULI 2019 workshop from 19 – 21 November 2019 at the Everly Hotel Putrajaya. It was held  in commemoration of the 30th anniversary of the Convention on the Rights of the Child (CRC30) where by Malaysia is a signatory of  to the convention beginning 1989. A total of 39 students has participated in the program which supports the Sustainable Development Goal 4 (SDG4) – Education 2030, in particular SDG 4.7 on global citizenship.
The #KIDSTAKEOVER PARLIAMENT:KITA PEDULI 2019 programme has provided meaningful experiences to the students and the teachers. The opportunity to visit the parliament and meeting the members of the parliament to discuss issues on bullying in schools and to deliver their thoughts and suggestions in the form of resolutions to the ministers were rewarding. The workshop on anti-bullying conducted by a professional consultant has provided new perspectives to the students and teachers on how to address bullying if it were to happen to them or to others. The workshop and the programme at the parliament has empowered students to voice their concerns, challenges and recommendations on bullying to the relevant stakeholders.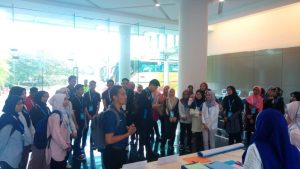 Registration and Briefing
Briefing by officer from Parliament Affairs Unit, Educational Planning and Research Division (EPRD), MOE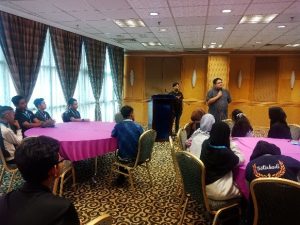 Kickstart Academy on Anti Bully Workshop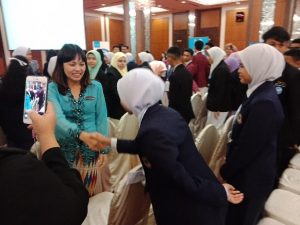 Greeting the Deputy Minister of Education
Teachers with HE Deputy Minister of Education
Group picture with the Deputy Prime Minister and Deputy Minister of Education
Priviledge to pin the #Kidstakeover batch to the Deputy Prime Minister
Visit to Masjid Putra, Putrajaya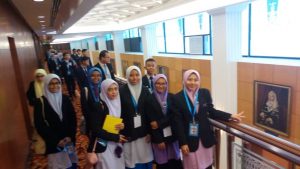 Visit to the Parliament of Malaysia
At Parliment Malaysia
Group picture