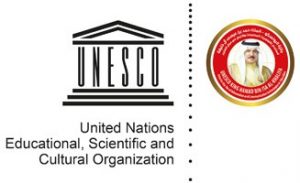 Malaysian National Commission for UNESCO (MNCU) is pleased to announce that the application for 2020 UNESCO King Hamad bin Isa Al-Khalifa Prize is now open. The theme for 2020 edition is "The use of Artificial Intelligence (AI) to enhance the continuity and quality of learning".
The Prize will award scalable AI-powered solutions or technology innovations that have proven effective in improving learning outcomes of marginalized groups while ensuring ethical and equitable use of these technologies in education. Special attention will be given to projects that provide education in remote areas or aim to improve the availability and affordability of connectivity for education and learning.
Applicants who are interested should registered through www.unesco.org/ict-ed-prize/register and choose 'A National Commission for UNESCO' as nominating entity. Applicants should then complete the online application form in English through www.unesco.org/ict-ed-prize. 
The deadline for submitting a complete application through online platform is on 27 November 2020 (Friday). 
Below are the related documents for reference: